Even cursory scrutiny of published accident statistics will show that slips, trips and falls are responsible for more workplace injuries than any other accident type, with tens of thousands of pedestrian falls reported to HSE in the UK each year. Elsewhere, the rates of such incidents are very high, regardless of the geography. In workplace areas, approximately one third of all reported injuries are the result of slips, trips or falls, and the incidence is also routinely high in commercial and domestic settings.
The investigation of slipping incidents, tripping incidents, and incidents involving other pedestrian falls are areas that can be dealt with quickly and simply, through the use of a myriad of test methods to examine the properties of the flooring (or the ground) at the scene of the incident.  However, the straightforward use of simplistic test data to form conclusions regarding the causation of slips, trips and falls is often problematic, and rarely results in the formation of conclusions that are sufficiently robust for use in litigation.
The accurate and effective investigation of such incidents requires the use of established and proven test methodologies, in such a way as to allow absolute confidence in the accuracy and validity of the test data.  Once armed with reliable test data, the formation of robust conclusions requires the consideration of many other factors that might affect the likelihood of a pedestrian fall, such as the characteristics of the footwear worn, the contamination present at the time of the incident, the cleaning protocols used prior to the incident, along with other 'human factors' such as encumbrance, distractions, speed of movement and so on.
Hawkins' team of pedestrian falls experts have proven experience and expertise in the holistic investigation of slips, trips and falls.  Our investigations are well-versed in the generation and analysis of relevant test data, and are experienced in the prediction and analysis of fall dynamics.
WHY APPOINT A FORENSIC INVESTIGATOR?
Hawkins' experts have the experience and expertise to consider and analyse each of the factors that may have contributed to the development of a pedestrian fall.  We have the technical knowledge to advise on the potential causes of falls prior to incidents being reported, and can provide advice on means of mitigating the risk of a fall occurring.
We have an in-depth knowledge of the guidance that advises on the appropriate condition of floors and other pedestrian traffic routes, as well as technical and practical knowledge of the Regulations often used during enforcement activity associated with floor surface issues.
We can advise on the legitimacy of manufacturers' floor surface specifications (in terms of slip resistance), and on the likely performance of floor surfaces after periods of use.
We provide support and advice in situations where the anti-slip performance of floors is under scrutiny, including the provision of robust slip resistance test data from installed floors.
We offer guidance on the interpretation of slip resistance test data generated in accordance with the range of potentially applicable British and European Standards on floor surface slip resistance, including test data generated in accordance with the recent BS EN 16165.
Our specialist team provide world-class forensic investigations of pedestrian slips, trips and falls, based on robust test data, and undertaken in a holistic manner, taking all available evidence into account.
Testing can be undertaken at the scene of an incident, and the conditions at the time of a reported incident can be replicated under laboratory conditions so that matters such as footwear specification and contamination volume/type can be studied.
Findings of forensic investigations into slips, trips and falls can be reported in a range of ways to suit the circumstances, from rapid Preliminary Appraisals, to full, CPR35-compiant reports intended for use during Court proceedings.
We provide consultancy advice to help prevent pedestrian falls from occurring again in the future.
We advise on potential methods of risk reduction, such that the risk of future pedestrian falls can be mitigated.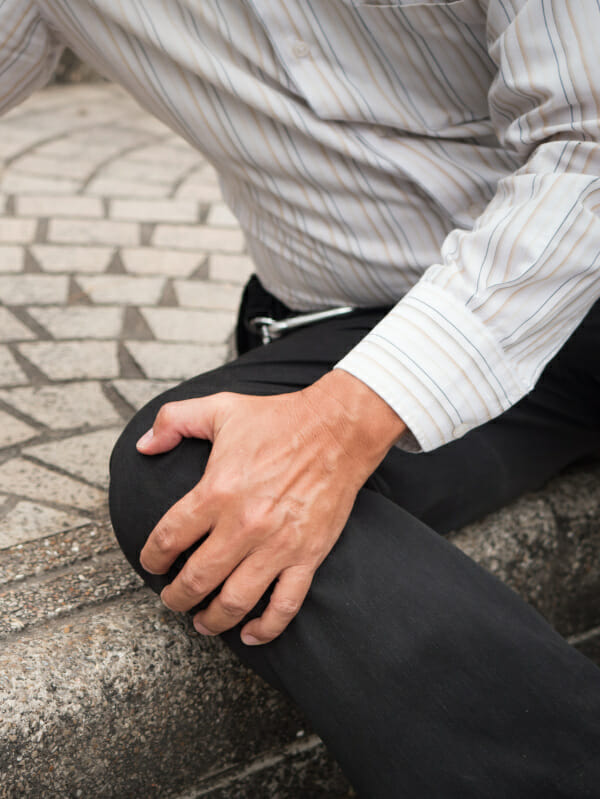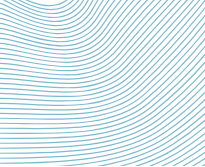 Examples of Typical cases
If you would like to know if we can help, please fill out our enquiry form or give us a call for a free consultation. The list below provides a few examples of cases which we investigate regularly or have investigated in the past.
HOW DOES HAWKINS INVESTIGATE SLIPS, TRIPS AND FALLS?
We are happy to discuss the value that Hawkins can bring to cases involving slips, trips or falls prior to instruction.  Such discussions help us to understand your requirements, as well as determining how much information is already available, including (for example) the history and specification of the floor or walkway surface, the cleaning protocols used, accident records, risk assessments and witness information.  We are also happy to provide you with an estimate of the cost of conducting a forensic investigation.
If required and with your agreement, we will arrange to visit the scene to inspect and test the walking surface, and to gather further information as required.  Slip resistance testing is routinely undertaken when access to the walking surface is possible.   
Once our investigations are complete, we will discuss our findings with you and will report to you in the manner agreed; rapid reporting is available if required, whether in the format of a short Preliminary Appraisal, or (more commonly) in a full CPR35-compliant report suitable for use in litigation.   
Related areas of expertise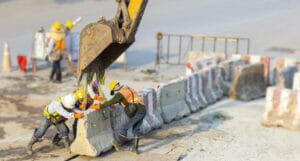 Construction Injuries
Construction continues to be the most dangerous industry in the UK, with one worker being killed and 300 seriously injured on UK construction sites every week in 2020/21. This is despite concerted efforts to tighten regulations and increase punitive action.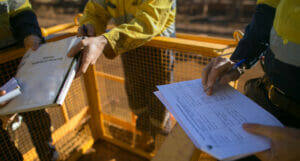 Falls from Height
Data from the Health and Safety Executive shows that falls from height were responsible for approximately 25% of the work-related fatalities across 2020 and 2021, and that incidents involving falls from height were the most common cause of workplace fatalities.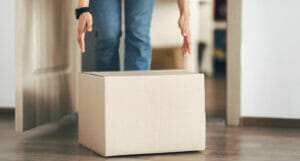 Manual Handling
According to the HSE manual handling is defined as "transporting or supporting a load by hand or bodily force". It is a common risk present in multiple industries and workplaces including constructions sites, warehouses, offices and carrying out deliveries. When manual handling accidents occur there can often be more than one contributory factor and potentially large amounts of compensation at stake.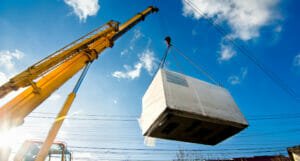 Lifting Operations
Many lifting operations are completed on a daily basis without any incident. However, some incidents occur as a result of an unsuccessful lifting operation and the repercussions could involve personal injuries or fatalities, equipment damage (either the lifting equipment, what it was lifting, or both) or damage to buildings and infrastructure.