Hawkins was established in Cambridge in 1980 and specialises in forensic root cause analysis, expert witness services and engineering consultancy to global insurance, legal, risk management and commercial sectors.
With a recognised and growing Global presence, Hawkins provides worldwide coverage from offices in Dubai, Hong Kong and Singapore, as well as eight offices in key locations across the UK.
Regional Managers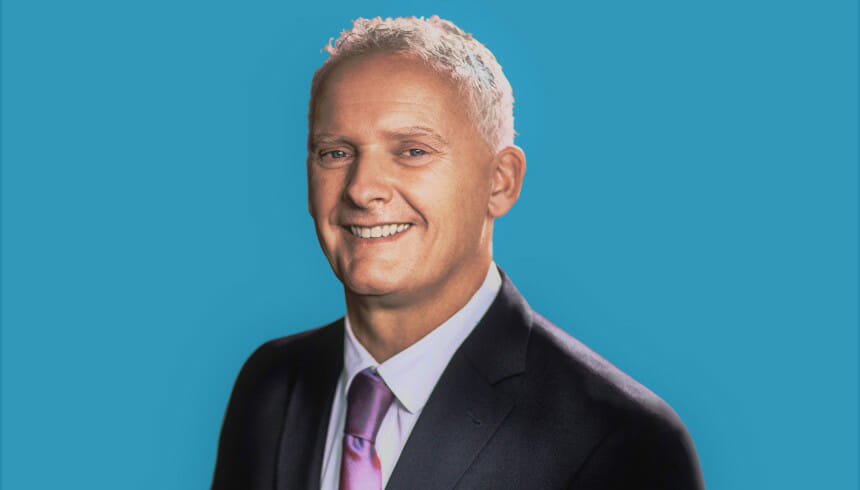 Chris began his engineering career in 1978 as an apprentice welding and fabrication engineer at National Oilwell, working on projects for the oil and chemical industries. After completing his apprenticeship Chris began work as a welding and fabrication engineer at Fairey Engineering in Manchester, where he worked on projects for the Nuclear Industry and the Ministry of Defence. In the mid 1980s Chris worked for Cunnington & Cooper as a Design Engineer after gaining a Higher National Diploma in Mechanical and Aeronautical Engineering.
After completing a lecturer's qualification and Honours Degree in Mechanical Engineering, Chris became a lecturer in Engineering subjects at Stockport College of Technology. Chris completed his Masters Degree in 1996 and began work as a Senior Structural Analyst at the National Nuclear Corporation on projects for the Nuclear Industry and the Ministry of Defence involving finite element analysis and engineering design.
Chris brought his wealth of experience to Hawkins in 1999 where he trained in Forensic Engineering and now predominantly investigates incidents and failures involving machinery, product design and manufacture, and personal injury. Chris also carries out investigations into the causes of floods, failures of civil engineering structures and composite materials. These investigations have ranged from small domestic incidents to multi-million pound losses in shops, warehouses, factories and Blue Chip companies including aerospace and heavy goods vehicles.
Chris is experienced in the legal process and has given evidence in the capacity of an expert witness in Magistrates, County and Crown Courts. He is listed as an Expert in the Expert Witness Directory.
Chris is currently a Principal Associate and the Regional Manager in our Manchester office.
Eur Ing European Engineer
BEng (Hons) Mechanical Engineering - University of Manchester
MSc Stress Analysis, finite element analysis and glass reinforced plastic
CEng Chartered Engineer
FIMechE Fellow of the Institution of Mechanical Engineers
FIMA Fellow of the Institute of Mathematics and its Applications
Cert Ed A lecturer's qualification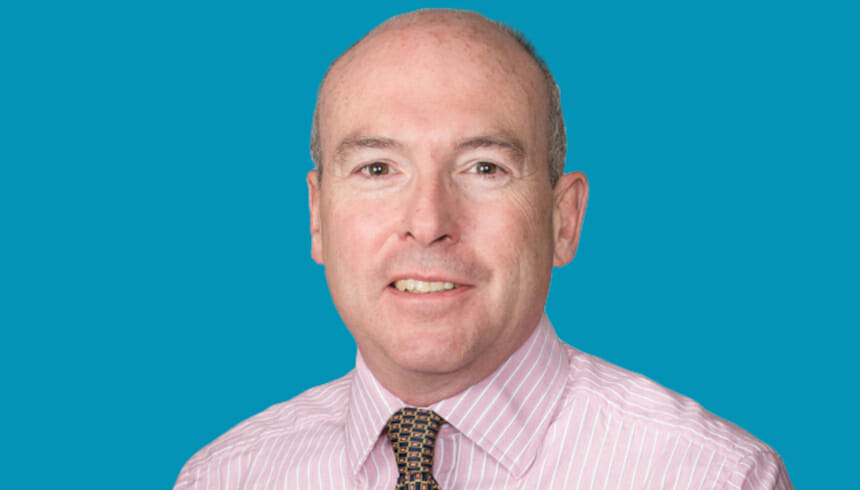 After he graduated, Chris completed a doctoral research project on the isotope and trace element chemistries of precious- and base-metal mineral deposits in the Rocky Mountains. Following a brief spell contributing to a variety of research projects at the NERC Isotope Geoscience Laboratory he joined the British Antarctic Survey and headed for the mountains of Antarctica, where he continued his research using isotopes and trace elements.
Chris published many scientific papers before leaving academia in 1998 to join Hawkins at our Cambridge office, after which he opened the Glasgow office in 2008 and the Dubai office in 2014. During this time he has investigated 1200 incidents in Europe, the Americas, Asia, the Middle East and Africa.
His investigations include fires, dust and vapour explosions, electrical and mechanical failures, product defects, personal injuries/fatalities, and post-incident contamination assessments; the incidents have occurred in many environments such as refineries, power plants, retail, manufacturing, construction, agriculture, mining, warehouses, hotels, hospitals, dwellings and ships/aircraft/trains/automotive. The root causes he regularly encounters involve systems' failures and process faults, equipment and materials' failures of all types and 'human intervention' (e.g. fraud, 'poor practices' and breaches of Regulations such as DSEAR).
Chris has extensive experience in the litigation process and with providing technical advice to Hawkins' clients; he has prepared many reports for use in legal proceedings and has presented expert evidence in Court on a number of occasions.
Chris is a Principal Associate and is the Middle East Director based in our Dubai office.
BSc Geology - Leicester University
PhD Geochemistry - Aberdeen University
FGS Fellow of the Geological Society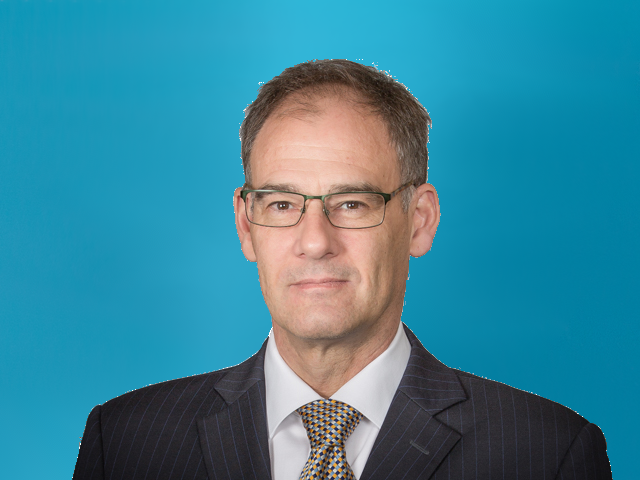 David's career started in the Technical Services and Development Laboratory at the BP facility in Hythe. He then moved on to study anti-oxidant behaviour in lubricating oils for his PhD at the School of Chemistry at Leeds University. After graduation he studied hydrocarbon combustion as a research fellow.
In 1993 David joined the Defence Research Agency (latterly known as DERA) working for the Fuels & Lubricants Centre in Farnborough, running the Fluids Handling and Flammability Hazards laboratories. His research varied from developing methods of preventing gearbox explosions, self-cleaning filtration systems, the compression ignition of hydraulic fluids to fuel reformation for fuel cells. He acted as a consultant to the Armed Forces concerning fire hazards associated with fuels and lubricants.
David became interested in forensic investigation while working as part of the DERA TWA 800 air accident investigation team, investigating the destruction of a Boeing 747 that was caused by the ignition of a fuel-air mixture in the centre wing tank.
Since joining Hawkins in 2001, David has carried out several hundred forensic investigations involving petrochemicals, confined space entry, fire and explosion incidents both in the United Kingdom and overseas. These cases have included small scale incidents to multi-million pound losses involving vehicles, houses, shops, warehouses, factories, petro-chemical plants and ships. David is experienced in the legal process and has given evidence in the capacity of an expert witness in Magistrates and Crown Courts.
By April 2008, David was a Senior Associate, and was also the Health & Safety Manager until 2009. Before relocating to Singapore, David was Regional Manager of the Cambridge Office. He held the role of International & Shipping Manager from 2014-2016.
David is now a Principal Associate and has been the Regional Director of the Singapore Office since 2016.
BSc (Hons) Portsmouth Polytechnic
PhD Leeds University
FRSC Fellow of the Royal Society of Chemistry
CChem Chartered Chemist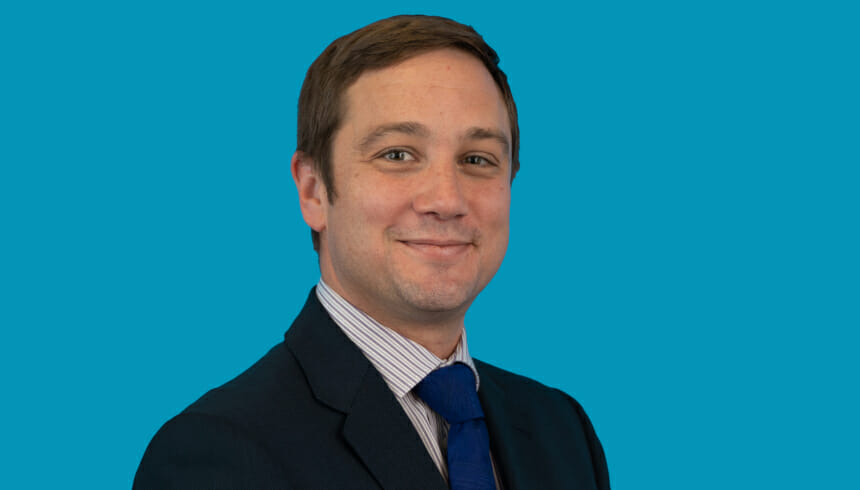 Gareth started his career in engineering with an industrial placement during his third year at Loughborough University. The twelve months were spent working for Xerox as a Systems Engineer where he undertook a wide range of engineering work as well as developing a system to monitor paper control timings for a paper transport module. As part of his placement he spent five months working in Venray, Netherlands, integrating new products into the manufacturing line. On completion of his placement he received a bursary from Xerox for the final two years of his degree. His final year project was sponsored by Xerox and investigated "The environmental effects on glass reinforced plastic".
After completing his degree Gareth joined Xerox on their Graduate Engineering programme based in Welwyn Garden City. During his five years at Xerox, Gareth obtained a wealth of experiences in both the mechanical and software aspects of engineering. He started working in the Mechanical group where he was the lead engineer on a paper handling module.
This was followed up by two long term assignments to Senai, Malaysia and Wilsonville, USA. During his third year at Xerox Gareth undertook a conversion course in Software Engineering. The skills learnt on this course opened the door for Gareth to take on the role of Integration Engineer on a new Xerox product using prototype solid ink technology. During his last year at Xerox Gareth worked as a Project Engineer with responsibility for the implementation and integration of software and hardware for controllers of Xerox products manufactured in Southern Malaysia and Singapore. This role resulted in his second assignment to Senai, Malaysia.
During his time at Xerox Gareth gained Chartered status at the IMechE. He is also a Green Belt in Electro-mechanical and Software DfLSS and a qualified Scrum Master. In his last year at Xerox he was also awarded a place on Xerox's Business Seminar Scheme.
Gareth joined Hawkins in 2011 and has since investigated fires in domestic and commercial premises as well as engineering failures.
Gareth is a Senior Associate and Regional Manager based in our London Office.
MEng (Hons) Mechanical Engineering - Loughborough University
CEng Chartered Engineer - Member of the Institute of Mechanical Engineers
DIS Diploma in Industrial Studies
MIMechE Member of the Institute of Mechanical Engineers
FEABHAS Software Conversion Training
University of Edinburgh Fire Science and Fire Investigation Course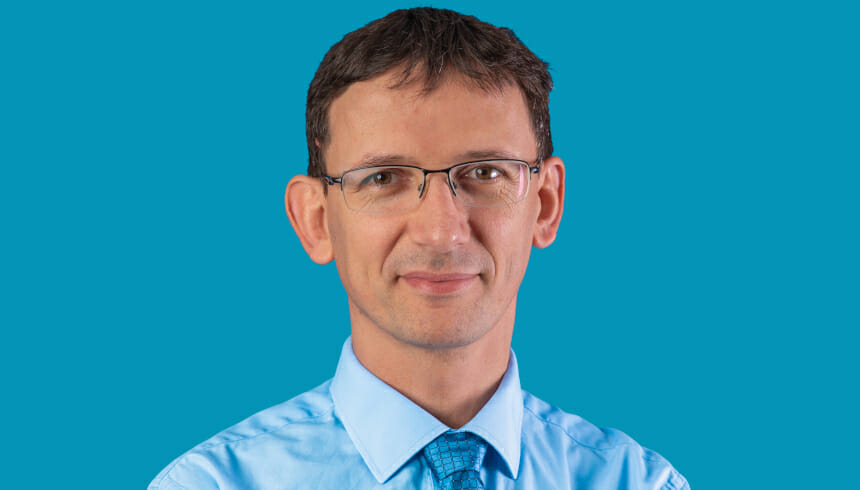 Ian started his career working for Aspen Burrow Crocker on a variety of civil engineering projects. He was involved in the design of numerous highway and infrastructure schemes, waste transfer stations and the Thameslink rail project. He has also spent time supervising construction work on site including a year working at wastewater treatment plants. In 1999, Ian joined Hyder Consulting where he spent 11 years working predominantly on the design and project management of major infrastructure projects including the N5 in Ireland, the A2 widening in Kent and the A421 improvements in Bedfordshire.
Ian joined Hawkins in 2010, specialising in the investigation of property damage and personal injuries involving civil engineering and building incidents. He is also an experienced fire investigator, having investigated over 200 fires including major and complex losses in domestic, commercial and industrial premises.
In his specialist field of engineering, Ian has determined the causes of a wide range of losses from small domestic claims of water ingress through to catastrophic building collapses. Other examples of incidents that Ian has investigated include wall failures, subsidence, flooding and problems associated with ground-borne vibration. Much of this work has involved advising on matters in relation to the requirements of Building Regulations and relevant design standards.
Ian is the Regional Manager of the Reigate office.
MEng (distinction) Civil Engineering - University of Surrey (1995)
CEng Chartered Engineer (2001)
MICE Member of the Institution of Civil Engineers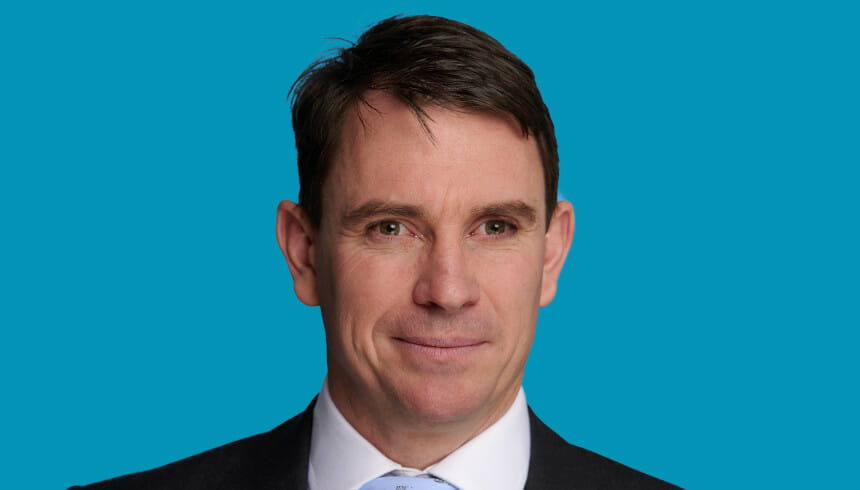 After completing a PhD at the University of Sydney, Jake joined the National Measurement Institute of Australia producing certified analytical reference materials. He then took a Post Doctoral Research Fellowship at the University of Warwick, performing chemical synthesis and analysis for a wide variety of projects.
In 2006 Jake joined the Forensic Science Service as a Researcher and then R&D Science Manager in the physical sciences. He led progress in the analytical sciences (in particular the toxicology & illicit drug testing fields) and drove the development and implementation of quality assurance standards at a European level. Jake also worked on many collaborative projects with universities and other research organisations. Since joining Hawkins in 2012 as a fire investigator, Jake has investigated many fire scenes from small domestic losses to large commercial losses. More recently Jake has also investigated chemical, post-fire and post-flood contamination events.
Jake is currently a Principal Associate and Regional Manager of our Birmingham office.
BSc Chemistry - Massey University, New Zealand
MSc Chemistry - Massey University, New Zealand
PhD Chemistry - University of Sydney, Australia
MRSC Member of the Royal Society of Chemistry
MACS Member of the American Chemical Society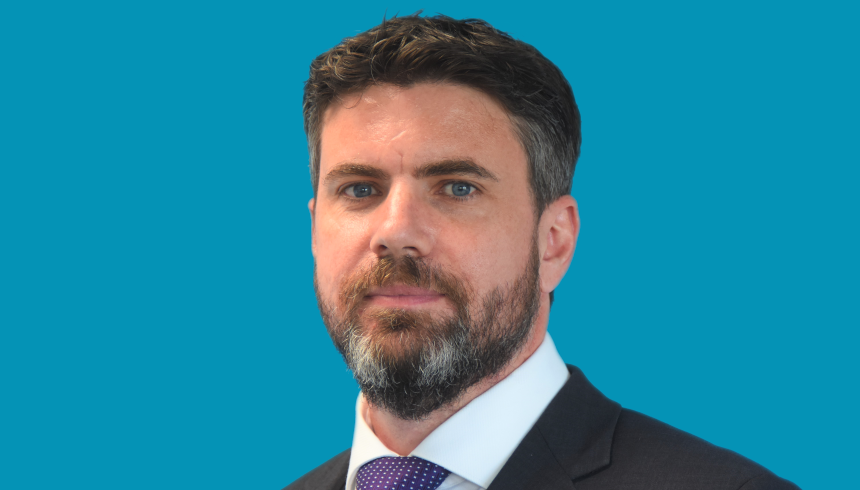 An Intel scholar, John graduated with a 1st Class Honours Degree in Mechanical Engineering from University College Dublin, Ireland in 2000. As part of his degree he developed an automatic moisture sensor for use in the peat industry for which he was awarded the Hewlett Packard national award for innovation in engineering.
After a brief period with Schlumberger Oilfield Services in Peru, John returned to Ireland to take up a position with Teradyne Connection Systems, before joining Timoney Technology as a mechanical design engineer, where he specialised in the design and development of Hydropneumatic Suspension Systems for specialty off road vehicles. In this role he also gained considerable experience with computer aided engineering techniques such as Finite Element Analysis and Vehicle Multi-body Dynamic Analysis.
John was appointed engineering manager with Timoney Technology and took over full technical responsibility for all engineering projects and products. Projects of note include the DARPA Unmanned Ground Combat Vehicle, the USMC Gladiator Tactical Unmanned Vehicle and the Timoney ADT Independent Suspension Axle System manufactured under licence by Terex Equipment Ltd.
John was also involved with the Ginaf Rally Power and DeRooy race teams for the 2007 Dakar Rally and has numerous automotive suspension patents filed in his name.
In 2007, John joined Hawkins, and in 2016 he became the Regional Manager of our Glasgow Office. John specialises in the investigation of fires, explosions, escapes of fluid, engineering failures, personal injuries – particularly those involving plant and machinery, building damage resulting from water ingress, and road traffic accidents. His level of experience in the design of heavy-duty off-road vehicles gives him a unique insight into incidents involving HGVs.
John has a detailed knowledge of the health and safety regulatory framework in the UK and of how relevant regulations apply to the design, development, provision and use of plant and machinery in industry. Since joining Hawkins, he has investigated over 700 incidents, ranging from small domestic losses to major and complex incidents involving serious injuries and fatalities. He has produced expert reports for Pursuers and Defenders and has given expert evidence in the Court of Session and in the Sheriff Courts. He has also been appointed, via the National Crime Agency, to assist Police Scotland in criminal investigations and has prepared reports for criminal defence lawyers. He is known for his attention to detail, his pragmatic approach, and his ability to explain complex engineering matters in a way that is clear and easy for non-technical readers to understand.
John presents regularly on topics such as the forensic investigation of fires and escapes of water, as well as on health and safety related topics, at events organised by the Chartered Institute of Loss Adjusters, the Chartered Insurance Institute, insurance companies and law firms.
BE (Hons) Mechanical Engineering - University College Dublin, 2000
CEng Chartered Engineer
MIMechE Member of the Institution of Mechanical Engineers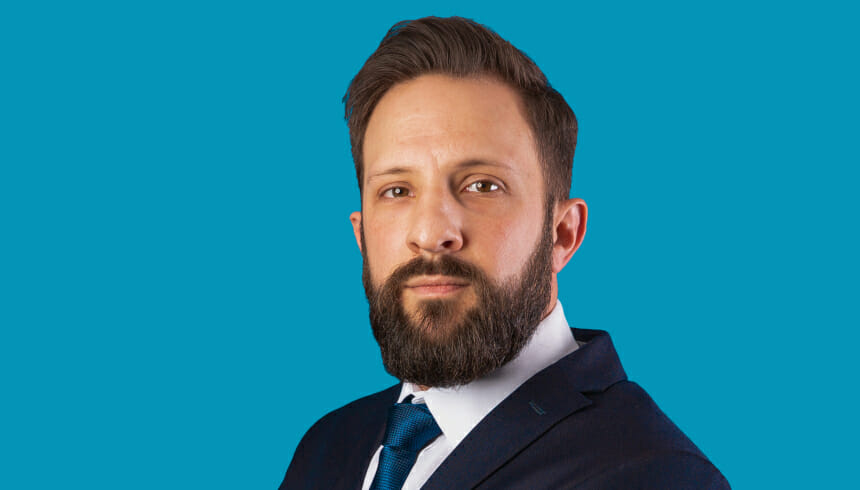 Following his Masters in Aerospace Engineering, Luke worked as a Dynamic Test Technician for Ipeco Holdings Ltd, a leading manufacturer of civil and military aircraft seating.
In 2009, Luke joined Hannaford Forensic Services Ltd (Hannafords), specialising in the forensic investigation of vehicle fires. During his time at Hannafords, he undertook over 150 investigations, which included road vehicles from all classifications, as well as a large number of off-road plant equipment. To assist with the investigations, Luke successfully completed a VOSA Public Service Vehicle Inspection Procedures and Standards course. On several occasions, he prepared expert witness reports for use in civil litigation and has presented in court in Southampton.
In 2011, Hannafords extended into Asia opening a Hong Kong office (HFS-Asia). Luke undertook marine fire investigations, including engine room fires and cargo hold fires. During this time, Luke obtained a Diploma in Marine Investigation from Lloyds Maritime Academy.
In 2014, Luke joined Hawkins' office in Reigate, Surrey. He has expanded his expertise into the field of fire and explosion investigation of domestic and commercial properties, factories and process plants, whilst continuing vehicle and marine fire investigation work. In 2014, Luke completed John DeHaan Theoretical and Practical Fire Investigation courses at Gardiner Associates Training and Research. In 2015, he completed the Fire Science and Fire Investigation course at the University of Edinburgh. Since then, Luke has undertaken over 450 land-based fire investigations. These cases have included small scale incidents to multi-million pound losses. Luke has given presentations and lectures to insurers, lawyers and loss adjusters.
In 2019, Luke completed the IMI (Institute of the Motor Industry) Level 3 Award in Electric/Hybrid Vehicle System Repair and Replacement course.
With his previous experience, Luke is also a member of Hawkins' International and Shipping Incidents team. Since joining, he has investigated shipping fire and explosions on behalf of P&I Clubs and cargo interests globally. He is currently based in the Bristol Office, where he is a Principal Associate and Regional Manager.
MEng Aerospace Engineering
Diploma Marine Investigation from Lloyds Maritime Academy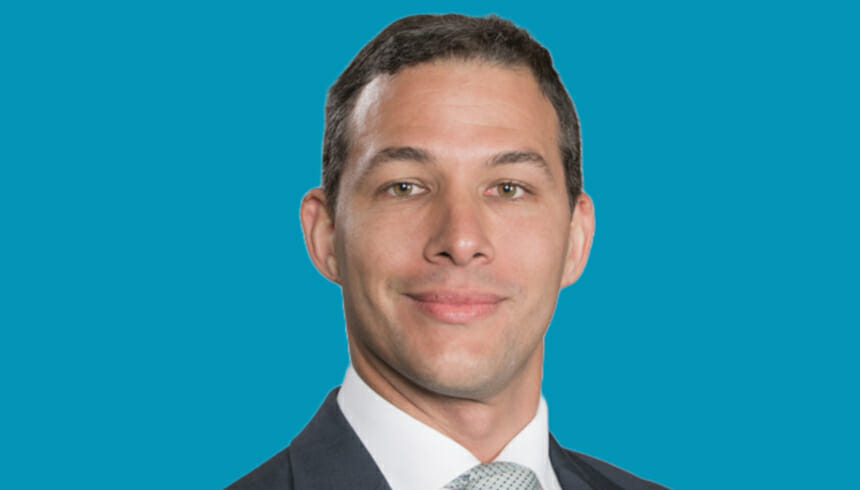 Prior to becoming an investigator, Nico worked in a international environmental consultancy where he was involved in a number of major government marine projects in Hong Kong, as well as oil and gas, and mining projects around Asia. In 2011 he joined HFS-Asia in Hong Kong, where he worked as a fire investigator and consulting scientist. In 2015, Nico moved to London where he joined Hawkins to bolster our growing International and Shipping Incidents team. He continued investigating a broad range of land-based and marine incidents, both in the UK and internationally. He was also a member of our contamination team, taking on cases in the UK and Europe. Hawkins acquired HFS-Asia in 2016 and in 2020 Nico returned to Hong Kong to head the office he helped to build several years earlier.
Nico has investigated several fires in large industrial plants, as well as in commercial and residential premises. On the marine side, he has investigated major fires on container and general cargo vessels. He has worked on numerous cases of bulk cargo spoilage, involving grains, oil seeds and seedcake. Nico has also worked on cases involving the carriage and storage of mixed chemical cargoes, and the contamination of liquid bulk cargoes. While continuing to work in these areas, he is also developing our offering in the Environmental sector. Nico has provided technical advice notes and given presentations on loss prevention to law firms, P&I clubs and loss adjusters. He has prepared expert witness reports for use in civil litigation and has appeared in court in Thailand and in arbitration in London.
Nico is Swiss and grew up in Hong Kong. He is a native English and German speaker and is working hard on his Cantonese. He is the Regional Director of Hawkins' Hong Kong Office.
MSc Environmental Management
BSc Biology with Oceanography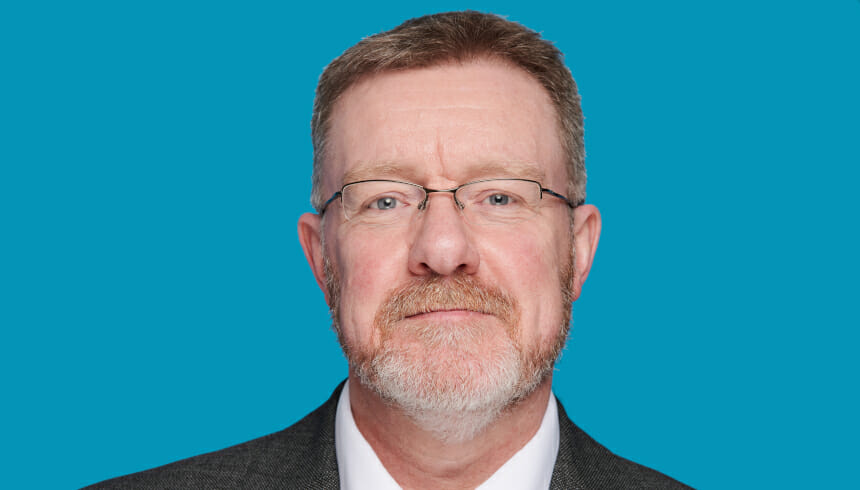 Paul is a full-time specialist in the niche area of slips, trips and stair fall incident investigation, and leads Hawkins' work in this area. He is a sought-after Expert Witness in this field, regularly preparing reports and giving evidence in Court.
He was part of the small HSE team that developed HSE's early understanding of the causes of pedestrian slips, trips and stair falls. Paul's work at HSE's Laboratories (HSL) involved leading and coordinating research in these subject areas, and led to him serving as HSE's principal Expert Witness for cases involving pedestrian accidents, presenting evidence to Magistrates' Courts, Crown Courts and at Coroner's Inquests.
On becoming HSL's Research Technical Leader for slips, trips and stair falls, Paul continued to lead HSL's research into these subjects, including their input into a large pan-European research project and managing the two largest research projects into slips and falls ever undertaken by HSE. He maintained responsibility for the authorisation of HSL's slip, trip and stair fall forensic reports and represented HSE on several British Standards Committees, taking part in the production of numerous HSE Guidance documents and National Standards (such as BS7976-2 and BS5395-1) concerning slips, trips and stair falls.
He has developed a substantial list of publications in this subject area, is a long-standing, active Member of the UK Slip Resistance Group (UKSRG) and was the Editor of Issue 5 of the UKSRG Guidelines. He is a Chartered Scientist, a Chartered Physicist and a Fellow of the Institute of Science & Technology.
Paul joined Hawkins in 2009, and is a Principal Associate and Regional Manager of our Leeds Office.
BSc (Hons) Engineering Physics
PhD The Microstructure of Organic Polymer Gas Sensors
CSci Chartered Scientist
CPhys Chartered Physicist
FIScT Fellow of the Institute of Science & Technology
MCSFS Member of the Chartered Society of Forensic Sciences
MInstP Member of the Institute of Physics
AMIMechE Associate Member of the Institution of Mechanical Engineers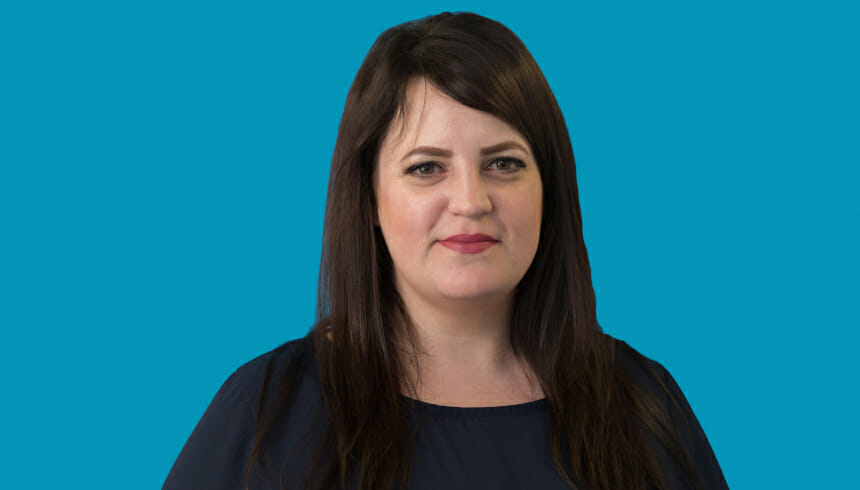 Rosalind is an acoustics consultant with degrees in both Audiology and Acoustics. With consulting experience in the United Kingdom, Africa and Australia, she has had a varied career in different sectors from vibration monitoring in mining and creation of hearing conservation programmes through to environmental noise impact and school acoustics design. Her particular area of interest, given her background in both hearing science and noise control, is in acoustics in the workplace with a focus on the impact of noise on wellbeing.
She is the Regional Manager of our Cambridge Office.
BSc Audiology - University of Cape Town
PG Diploma Acoustics and Noise Control - Institute of Acoustics
MSc Applied Acoustics - University of Derby
Vibrations Analyst Level II - Vibration Institute of Australia
Member of the Institute of Acoustics
Member of the Institute of Engineering Design
Member of the Institute of Sound and Communication Engineers
Member of the British Society of Audiology
Member of the Institute of Science and Technology
Interested in working at Hawkins?
We are always on the lookout for talented individuals. Please contact us on the careers page if you would like more information.
Vehicle crashworthiness is the concept of protecting the occupants in the event of a collision. This covers all aspects of safety, from the vehicle's ability to deform and absorb energy whilst maintaining the integrity of its occupant compartment, to the restraint systems used to help manage occupant movements.
The definition of a forensic architect can vary between cases, companies and jurisdictions, similar to the role of an architect. The role and service provided also depends on the construction stage that expertise is sought. However, the overarching role of a forensic architect is to provide an independent, unbiased, expert opinion on an alleged defect or non-compliance involving a property.