This May, June and July, Hawkins has been exhibiting and attending events to speak, sponsor and answer questions for the engineering and risk community. The themes of many conferences have been focused on looking ahead within their respective industries, including in areas of both sustainability and digital risk.
Our Business Development Manager, Graeme Drysdale, exhibited at the British Insurance Brokers Association (BIBA), Association of Personal Injury Lawyers (APIL), and ALARM conferences for the first time since 2019. The ALARM Conference programme held the slogan: The Future Is Now and talks included subjects such as Sustainability and Change Management as well as Cyber Resilience. The APIL Conference focused on clinical negligence, particularly in cases of brain and spinal cord injury. Hawkins has recently added cyber and digital investigations to our list of expertise and almost all our experts are regularly involved in personal injury cases, especially our Fire, RTC and Built Environment teams.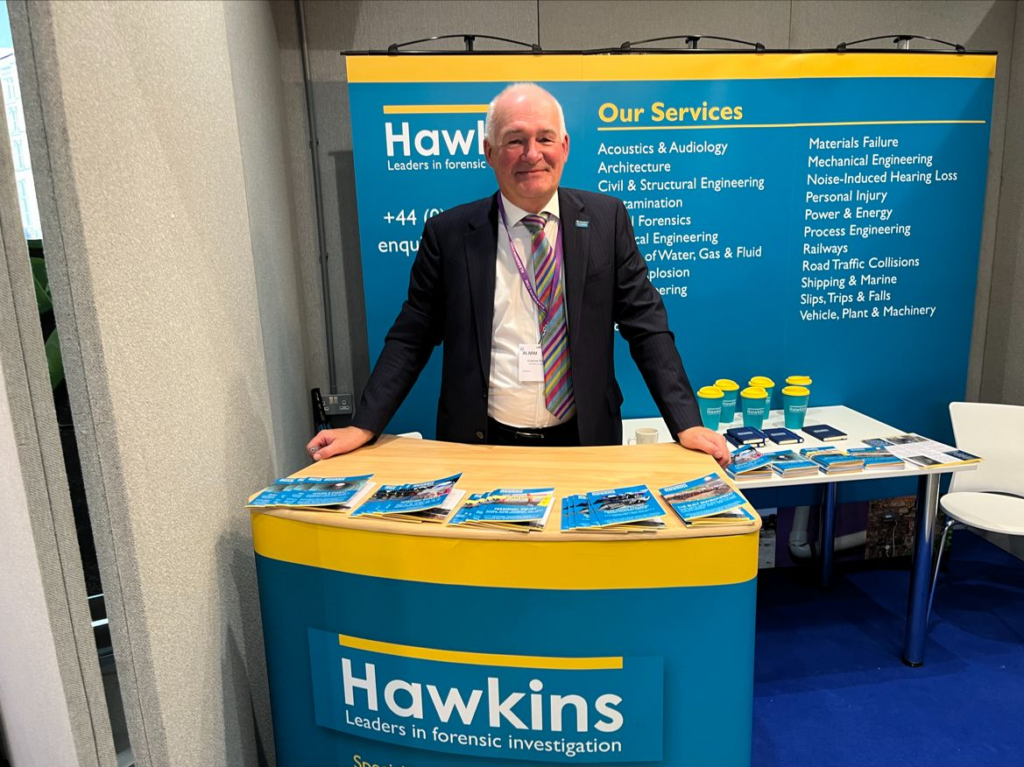 Hydrologist Richard Keightley and Civil Engineer Paul Hughes attended Flood & Coast 2022, representing Hawkins for the first time at this event. They answered questions, provided information about how Hawkins can investigate after a flooding or coastal erosion incident, and Richard showcased a case study where the Court decided in favour of his client.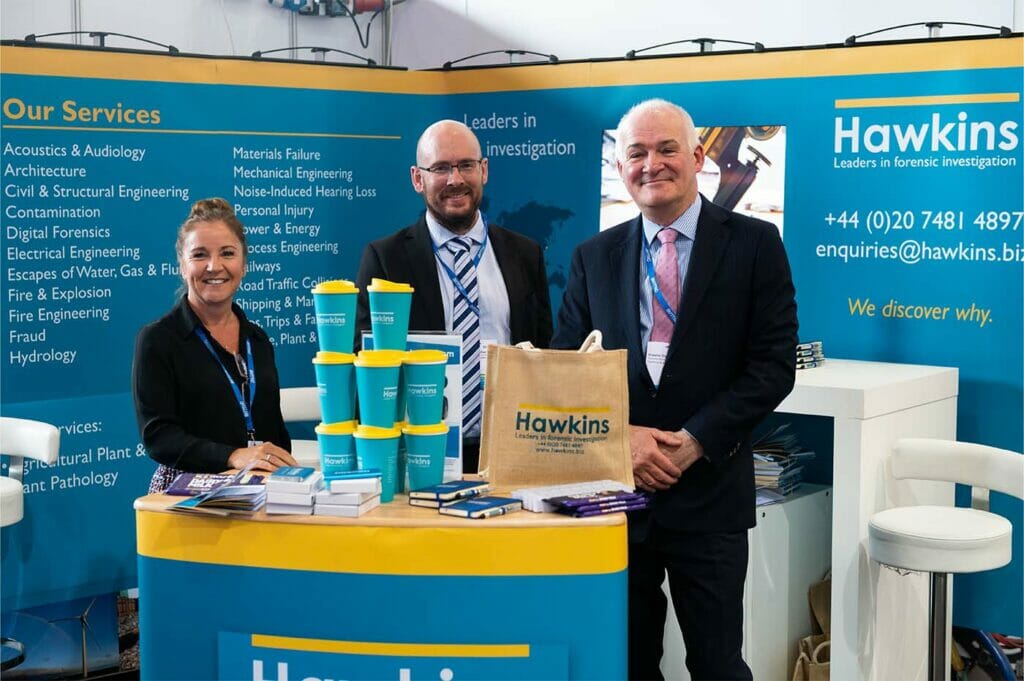 The Association of Insurance and Risk Managers in Industry and Commerce (AIRMIC) Conference was attended by Graeme Drysdale, Marketing Manager Lorraine Clennell and Civil Engineer Richard Giles-Carlsson. This year's theme, Moving Forward Together ranged from the aftermath of the COVID-19 pandemic, to the global supply chain, to the preparations NATO countries must take in future. Hawkins offers pre-loss, risk management advisory services, especially in the Built Environment, for example in flood risk, construction site-safety, and design checking.
Most recently, Dr Jake Irwin spoke at the British Damage Management Association (BDMA) Conference. The theme of the event was A Roadmap to Sustainable Resilience and focused on challenges in the property insurance supply chain. In his talk Contamination: A Forensic Perspective, Jake discussed various types of contamination, how these can be triaged using scientific methods, techniques that can assist in determining the extent of contamination, and Hawkins' case studies illustrating their applications.