Each winter, Hawkins' UK offices receive many instructions to investigate claims arising from frozen pipes. Often, this has resulted in Hawkins' being able to offer simple advice on prevention in the future, and in some cases, led to either recovery actions or the conclusion that the loss was not covered by an insurance policy.
This winter, Hawkins would like to share some of our forensic investigators' experiences with what truly defines and characterises a frozen pipe incident. In various cases Hawkins has seen, there are key steps that can be taken to help prevent a pipe from freezing. While harsh weather certainly plays a part in these incidents, poor installation and bad practice are also often significant factors with the attendant subrogation possibilities.
INSULATION
In many of the cases Hawkins has investigated, the quality of insulation or lagging, specifically on copper piping, was brought into question. Lagging, made from polyethylene, is often fitted around domestic water pipes both to keep heat inside, and to prevent condensation from forming outside. However, there were several cases in which an investigator determined that an incident pipe, unfortunately, could have still frozen owing purely to outside conditions, no matter how well it had been insulated.
If there is neither heat going into the pipes, nor heat around them, such as ambient heat from a home's central heating system, even the best form of lagging might not prevent freezing. However, it is still better to have lagged and lost, than to have never lagged at all.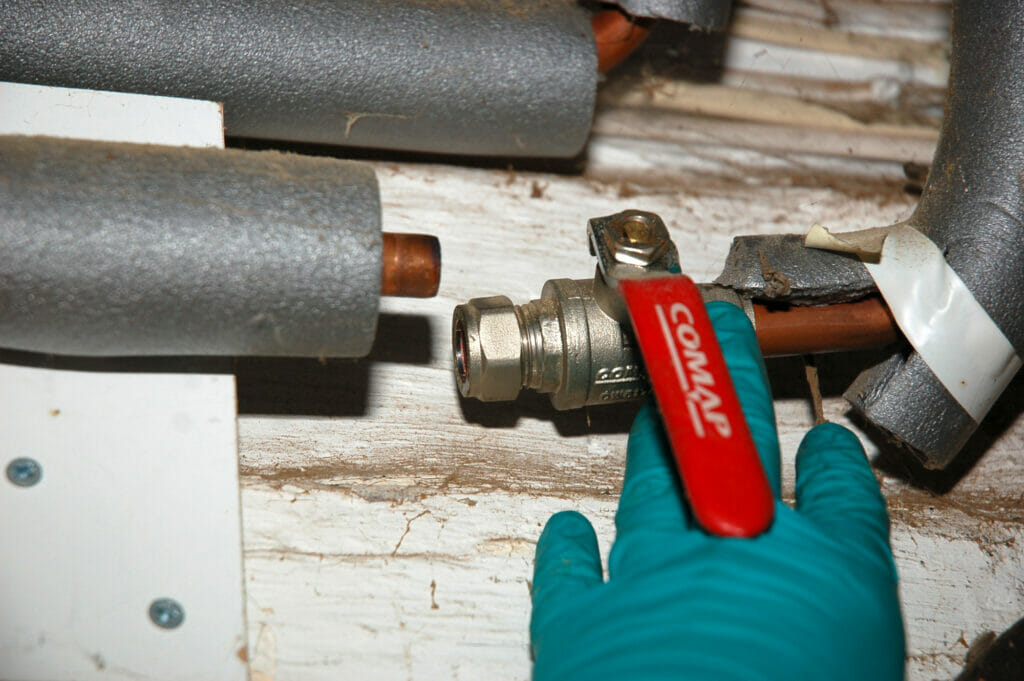 AMBIENT HEATING
Another subject that came up repeatedly during Hawkins' investigations of burst pipes, was the use of central heating within a building where frozen conditions had occurred. In some cases, if the central heating had been on while the policyholder was away, this might have prevented sustained sub-zero outdoor temperatures from affecting indoor pipework. In many buildings, both commercial and residential, there are policy requirements for a suggested safe temperature at which the building should be maintained. When closing a business for a long weekend, or going on a family holiday, turning off lights might save energy, but leaving the heating on might just save the pipes.
Of course, if the heating is left on but pipes are either uninsulated or outside the thermal envelope, freezing conditions may still occur.
The thermal envelope of a building is the boundary that separates its conditioned space from its unconditioned areas; i.e. all walls, floors and roofs that separate adjacent heated or cooled rooms from unheated areas such as a basement or loft. Loft pipework in older buildings is especially at risk this time of year.
FURTHER INVESTIGATION
Though the three factors above can cause a water leak either as an isolated or compound issue, there are always less apparent, sometimes hidden, causes to consider during a thorough inspection. In several of the cases, Hawkins saw last winter, freezing temperatures were incorrectly blamed for  failed or separated joints. 
In much the same way that an incorrectly fitted part can pose a problem to your pipes, so can an accident associated with recent building works. In a complex case involving a converted multistorey building with multiple escapes of water, Dr Eleanor Jay of Hawkins' Reigate Office eventually found that the reason for the leaking pipework was due to a pipe being accidentally struck from the outside, rather than bursting from pressure within. 
For both landlords and tenants, hidden pipework in difficult-to-reach places within a building may lead to an unpleasant surprise.  Stephen Brough of Hawkins' Leeds Office handled a case in which the tenant was, "unaware that the incident pipe even existed, so took no precautionary measures to ensure it didn't freeze." 
It is also worth considering what other devices and equipment within a building could fail. One of our investigators recalled an incident in which the failure of a thermostat was what eventually lead to the freezing of the incident pipes. Without a working thermostat in use to measure the temperature accurately around susceptible pipework, the heating may only look as if it is on. 
In this same vein, Melissa Gartside of the Cambridge Office investigated a failure in which burst coils occurred on four condenser units of a chiller system. The reason behind the water within these coils' freezing might seem self-explanatory at first during an especially cold winter. However, the solution was even more simple: Antifreeze.  Melissa said of this particular case that, "The concentration of ethylene glycol added to the system when it was commissioned does not appear to have been adequate to prevent freezing during the recent cold weather." 
As the cold weather sets in this Winter, our engineers are available for telephone consultations, free of charge, if you have an escape of water claim with potential for subrogation. 
Please visit our contact page for details about your local office.