Architectural glazing has become increasingly prominent in commercial, retail, and residential developments over the last 30 years. Hawkins has extensive experience on cases in this area, and our experts are well equipped to rapidly investigate a full range of possible issues.
Our qualified materials and civil engineering experts pool a comprehensive knowledge of the design, fabrication, and installation of glass and glazing systems, as well as a technical understanding of their physical characteristics and behaviour.  In addition to failure cases, we have experience in investigating visual defects and imperfections.
If you are looking to understand the cause of a failure in either glass or glazing systems, or are faced with an unacceptable visual appearance of a glass or glazed product, Hawkins can provide an expert who is familiar with all aspects of a case and can offer clarity and answers to your questions.
WHY APPOINT A FORENSIC INVESTIGATOR?
We have the technical knowledge and experience to tell you why a glass or glazing system failure occurred, not just what caused it.
We are familiar with specification of glass and glazing systems to ensure that what is installed meets the client's expectations for appearance and performance.
We have in-depth knowledge of relevant codes, regulations and guidance which should be followed by competent designers, manufacturers and installers.
We understand the standard manufacturing processes, providing insight on how problems may arise.
Our knowledgeable experts can provide you with the answers you need to determine why an incident occurred and so assist in repudiation / cover decisions and fraud identification.
We have laboratories and equipment designed specifically to material defects.
We will help you to determine if an incident could have been avoided, referring back to construction documentation and glazing specification, where available.
We support subrogation/recovery efforts.
We help you to make decisions regarding where legal responsibilities/liabilities lie.
We help you to defend wrongful claims.
We produce reports suitable for Court and litigation.
We provide consultancy advice to prevent similar events happening again in the future.
If removing a risk entirely is unavoidable, we advise on steps to take to mitigate the risk and reduce the potential damage resulting from an incident.
We can advise on appropriate inspection and maintenance regimes.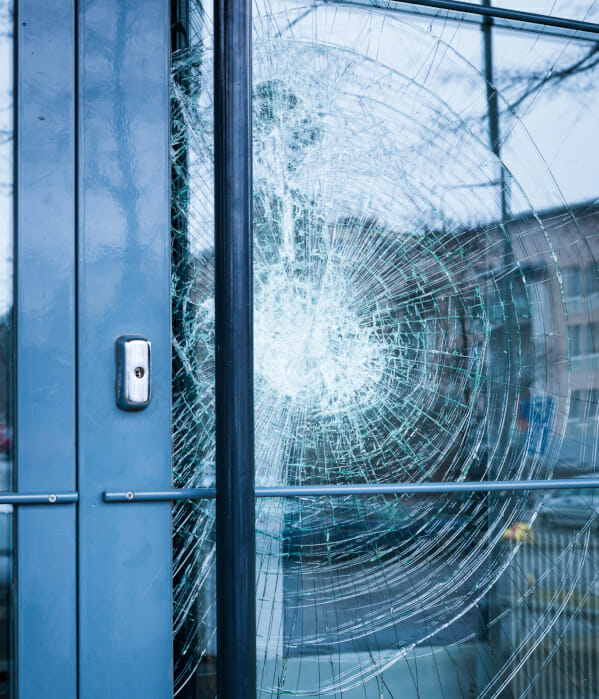 HOW DOES HAWKINS INVESTIGATE GLASS, GLAZING SYSTEMS & CERAMICS FAILURES?
We like to speak to you before we conduct any work, to establish if we can add any value to the case.  These discussions help us to understand your requirements, as well as determining how much information is already available, including for example, inspection and maintenance records, first-hand witness accounts, photographs, and videos.  We are also happy to provide you with an estimate of the cost of conducting a forensic investigation.
If required and with your agreement, we will arrange to visit the scene to inspect the failure.  Where relevant, we may propose laboratory investigation to confirm the cause of failure.  This might include microscopic examination or testing of impurities present.  In this case of glass failures, this is likely to follow the removal and replacement of a panel, if it has remained in place after failure.  We may instruct a removal procedure to ensure the glass remains as a single unit during removal.
Once our examination is complete, we will discuss our findings with you and prepare a report containing a detailed account of our investigation, conclusions, and where appropriate, further work or advice. 
JUST THE TIP OF THE ICEBERG…
Investigating and ascertaining the cause of a failure can expose further shortcomings in design, manufacture or installation.  In extreme cases, it may be prudent to replace all similar panels known to be defective, but yet to fail, in a single operation rather than face the inconvenience and disruption of piecemeal replacement on subsequent failure.
Inclusions of impurities in the glass, most notably nickel sulphide, are a common source of failure in fully-toughened glass.  Whilst chances of nickel sulphide impurities occurring in production can be minimised, they cannot be avoided completely and will commonly occur in batches.  For this reason, manufacturers will not warranty against them, although destructive "heat soak testing" can identify the majority of affected units.  This testing is especially worthwhile where failure is particularly undesirable, due to disruption or difficulty of access for replacement.
Hawkins regularly locate impurities in retained glass panels during site investigation.  On removal, the impurity may be identified through laboratory testing.  In some instances, we have identified aluminium/aluminium oxide inclusions, the identification of which may substantiate a claim.
In large façade systems, further failures will often follow.  An owner may decide to replace all similar glass units to mitigate against this.  To avoid falling overhead glass, replacement laminated panels may be used, such that a broken ply of glass is held in place by an undamaged ply.  Films may also be applied to hold shards together, although care is required to avoid a panel falling as a single unit.  Hawkins can advise on these options.
Removal of a panel may also reveal poor detailing and fitting of connections.  Cases have been observed of steel in contact with glass edges.  Glass with inappropriate support detailing may also fail under loading associated with building movement, such as storey drift or slab deflection.  Replacement of glass can present the opportunity to rectify such issues if identified and reported in a timely manner.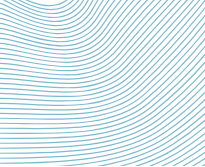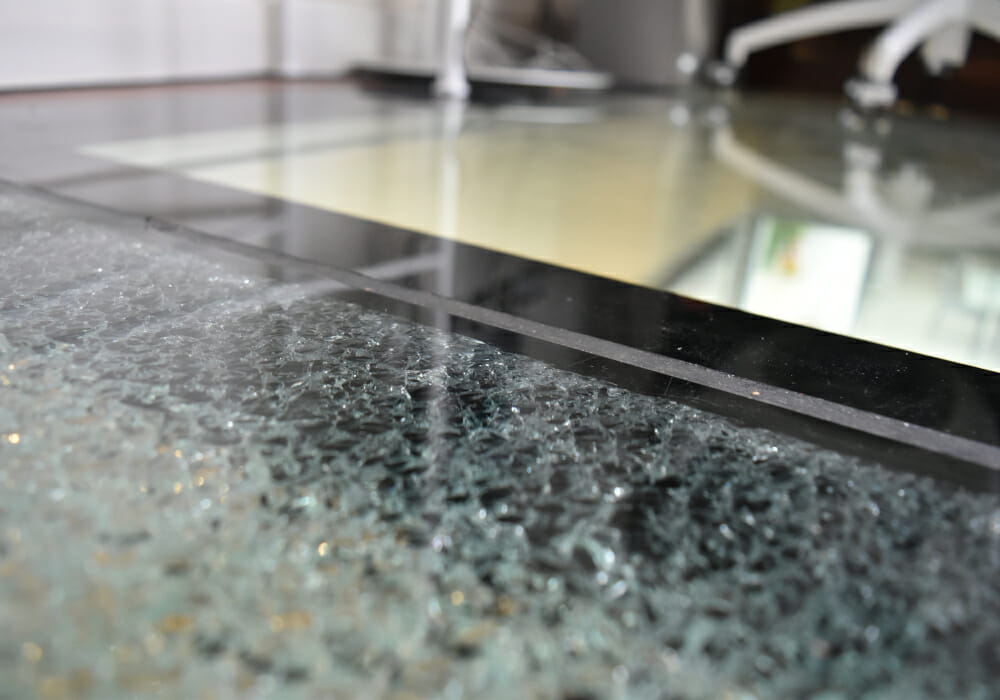 SPEAK TO ONE OF OUR EXPERTS
Related areas of expertise
Composites
A composite material is any multicomponent material that contains two or more distinct constituents or phases, i.e. it is made from a combination of two or more different types of constituent material. Perhaps the most familiar examples in modern engineering are glass or carbon fibre reinforced plastic (GFRP or CFRP).
Glass & Ceramics
Ceramics are familiar materials in everyday life and typically fall into one of the following groups: glasses, structural clays, whiteware, abrasives, cements and advanced ceramics. These are easily recognised all around us, from windows, lenses and fibre glass to floor tiles, plumbing fixtures and optical fibres. Failure of these materials can lead to personal injury, structural damage, loss of earnings, to name just a few outcomes.