Engineering failures of hardware can occur in almost any area, from domestic items to large commercial items, hardware used in industrial applications or factories. Failures could be structural, electrical or mechanical and may be isolated incidents or a repeat failure such as one which impacts across an entire transport sector.
The losses associated with engineering failures can be significant, whether that be through damage to equipment, premises or people. Not only is there a loss related to physical damage following a failure but also potentially in the interruption of normal business. The root cause of such failures is often complex and the early intervention of an expert can help to manage these losses.
Our experts are qualified engineers and scientists, familiar with investigating engineering failures across all sectors. We have detailed knowledge of mechanical and electrical hardware, materials, processes, transport, construction and chemicals.
WHY APPOINT A FORENSIC INVESTIGATOR?
If you are dealing with an engineering failure and want to identify the root cause, how it happened and how to prevent it from recurring, a forensic investigator can help. Hawkins can provide an expert who is familiar with all aspects of a case and can offer clarity and answers to your questions.
We have an in-depth knowledge of the standards, regulations and best practice that should be followed.
We review working practices, designs and installations to identify areas of high risk.
We offer guidance and/or help you define and develop good working procedures and practices to reduce the risk of incidents occurring.
We provide you with the answers you need to determine why an incident occurred and to assist in making informed repudiation and recovery decisions.
Our experts are knowledgeable in a wide range of areas with proven expertise and can investigate all aspects of an engineering case.
We have the laboratories and equipment specifically to fully support engineering failure investigation.
We will help you to determine if an incident could have been avoided.
We support subrogation recovery claims.
We help you to make decisions regarding where legal responsibilities and/or liabilities lie.
We help you to defend wrongful claims.
We produce reports suitable for Court and litigation.
We provide consultancy advice to prevent similar events happening again in the future.
If removing a risk entirely is unavoidable, we advise on steps to take to mitigate the risk and reduce the potential damage resulting from an incident.
We advise on servicing, maintenance and repair regimes.
We have detailed knowledge of policy cover, liability and warranties to assist decision making.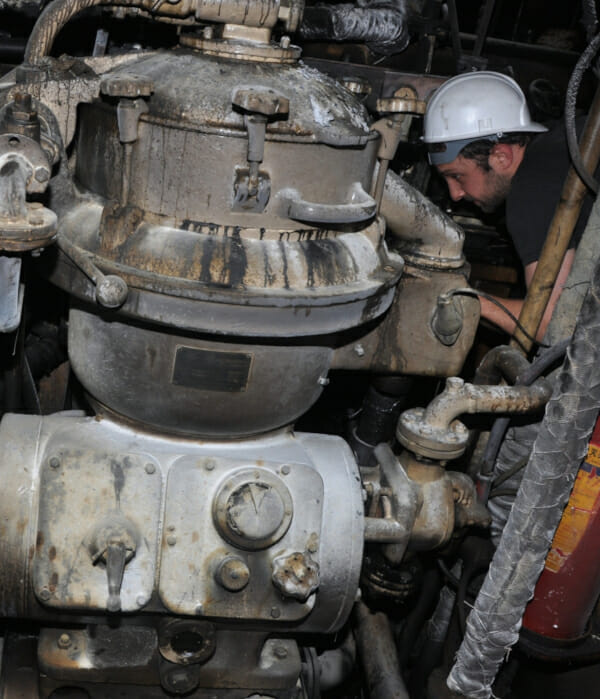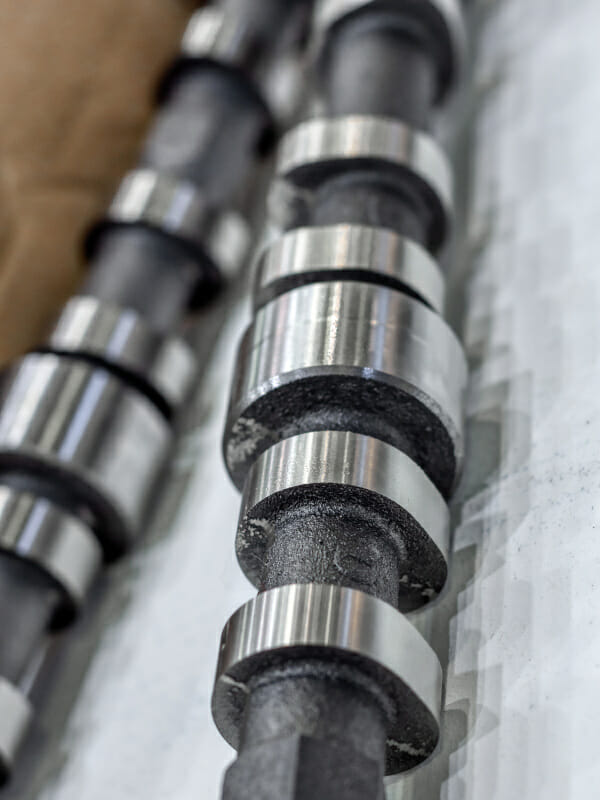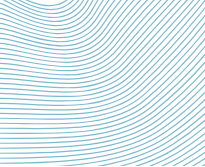 Examples of Typical cases
If you would like more information or to discuss a specific incident, you can contact us for a free consultation.  The list below provides just a few examples of the type if incidents that we have investigated.
HOW DOES HAWKINS INVESTIGATE ENGINEERING FAILURES AND LOSSES?
We like to speak to you before we conduct any work, so that we can establish if we can add any value to the case.  These discussions help us to understand your requirements, as well as determining how much information is already available such as service records, first-hand witness accounts, photographs, and videos.  We are also happy to provide you with an estimate of the cost of conducting a forensic investigation.
If required and with your agreement, we will arrange to visit the scene to perform an examination to establish the facts regarding the failure and the circumstances surrounding it. This normally involves taking witness statements, examining physical evidence and studying engineering drawings, specifications and manuals. Wherever possible, we will retain faulty parts for examination in our laboratory, where we use a range of equipment, tools, and tests. Where dispute remains or where facts are not available, we will provide an informed and professional opinion.
Once our examination is complete, we will discuss our findings with you and prepare a report containing a detailed account of our investigation, conclusions, and where appropriate, recommendations for further work or advice.
We are independent, impartial and unbiased and we are instructed by both Claimant and Defendant solicitors and insurers. We can provide a range of reporting levels and work within the relevant Civil Procedure Rules and are effectively agents of the Court in everything we do.
A crane operator in an industrial premises was performing a routine lift when a failure occurred resulting in a forklift truck weighing nearly 20 tonnes being dropped from a height of more than 15 metres, incurring a significant financial loss. Hawkins was appointed to investigate the incident.
Upon investigation, it was found that the entire transmission system of the crane, including a coupling and shaft, brake assembly and planetary gearbox had all failed catastrophically. Having determined that the crane was being operated within the design limits, the challenge was to determine which component within the transmission system had failed and why. Most of the damage caused was the result of an over-speed when the forklift went into free fall, and therefore a consequence of the initial failure.
A detailed metallurgical examination was performed, which established that the coupling, which had been replaced 2 years prior to the failure, was the component which failed first and that the brake and gearbox were consequential failures. Furthermore, Hawkins was able to recommend changes to the transmission system design that could improve safety and avoid the item being lifted from being dropped, should a transmission system failure occur again in the future.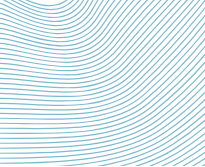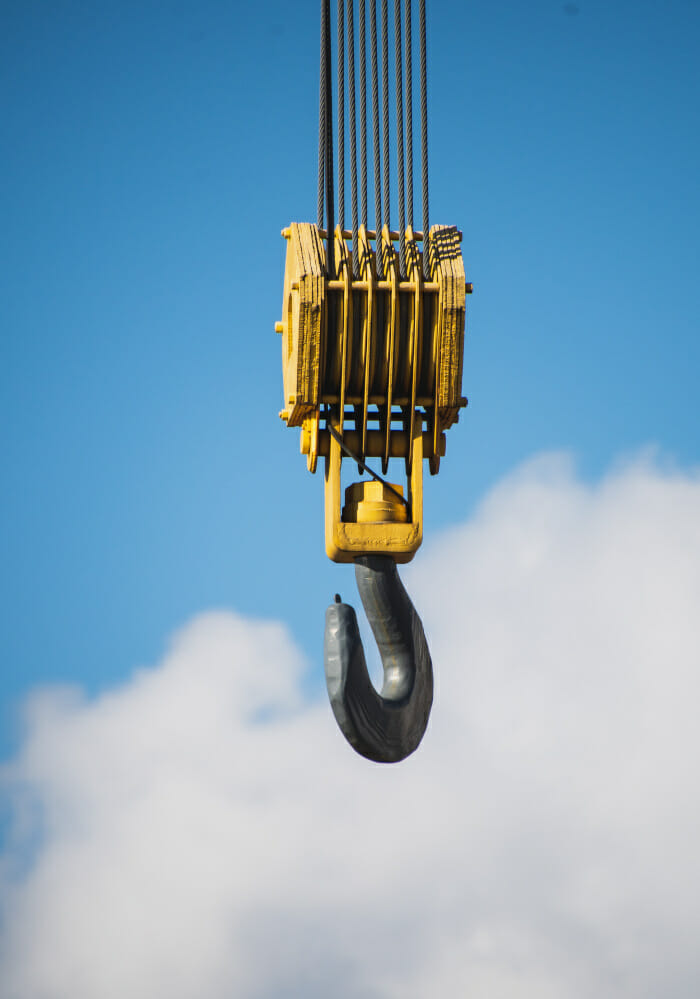 Related areas of expertise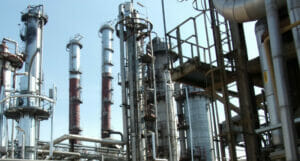 Chemical & Process Engineering
Chemical Engineering and Process Engineering are essentially interchangeable terms, whether it is engineering chemistry to make a desired product on the industrial scale for example a pharmaceutical drug or a beer or simply process materials for some beneficial purpose for example in water treatment or renewable power generation.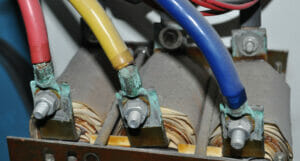 Electrical Engineering
With the prevalence of electrical and electronic devices in the modern world there is considerable scope for failures to occur. These can range from the failure of a single electronic component to failure of multi-megawatt power plants.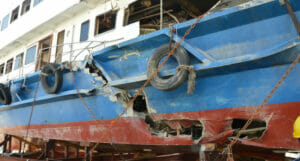 Marine Engineering
The maritime and offshore engineering industry encompasses a wide range of disciplines and any incidents or losses can be complex in nature.