Contamination & Pollution
Fires, explosions, floods, water and chemical leaks, building collapses and other calamities can give rise to issues of contamination. It is not uncommon for machinery, building structures, stock etc. to become contaminated outside of the obvious areas where items are burnt, submerged, crushed or otherwise directly damaged during the incident.
In this way, even small incidents can lead to widespread contamination and significant business interruption costs.  In other instances, contamination might have occurred in the course of manufacturing, handling or storing of a product, or during other works.
The experts that constitute Hawkins' Contamination team are qualified engineers and scientists, skilled in assessing the nature, extent and severity of contamination.  We work with insurers and businesses to assess their liability, oversee remediation efforts and assess what can be salvaged.  We assess contamination of buildings, machinery, stock, domestic goods, food products, packaging, pharmaceuticals, clothing and more.
WHY APPOINT A CONTAMINATION EXPERT?
We have the technical knowledge and experience to assess the levels of contamination, provide appropriate advice on remediation works, determine the cause of the event, and offer post-loss advice.
Determining the nature, extent and severity of contamination.
Determining whether cleaning and/or remediation is required and carrying out periodic monitoring of the remediation work.
Exploring the best methods for remediation and assisting with scopes of work.
Assessing whether remediation is required solely as a consequence of the specific event or whether there was damage or contamination present beforehand.
Evaluation of complex equipment and instrumentation to ascertain whether economic repair can be undertaken or other avenues such as repurposing or salvage are available.
Offering independent assessments as to whether the cleaning/remediation work met appropriate standards.
Minimising downtime, reducing excessive cleaning costs and business interruption claims.
If required, we can investigate the cause of the incident and events leading to the extent of contamination – thereby assisting on questions of repudiation, policy cover decisions and fraud identification.
We can carry out appropriate sampling and analysis, either directly on-site or by retaining samples for analysis at specialist laboratories, to investigate the composition and possible source of potential contaminants.
Based on our assessment of the contamination and our understanding of the cause, we can offer advice on how to minimise and mitigate the risk arising from similar incidents in the future.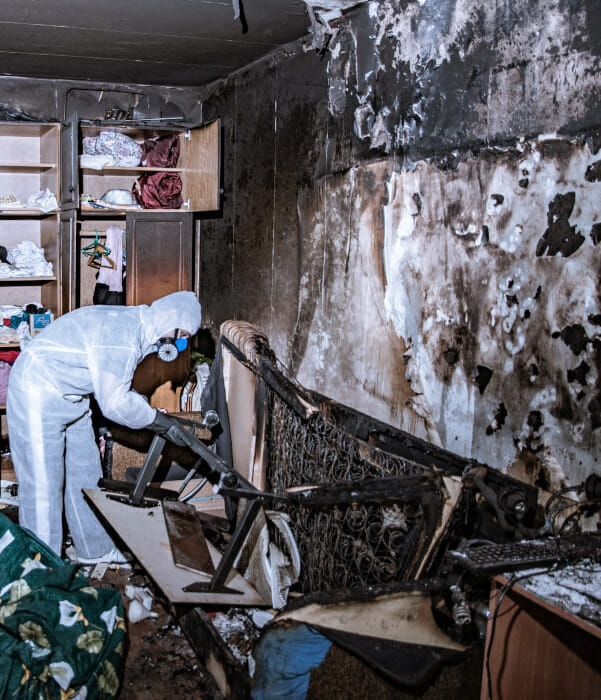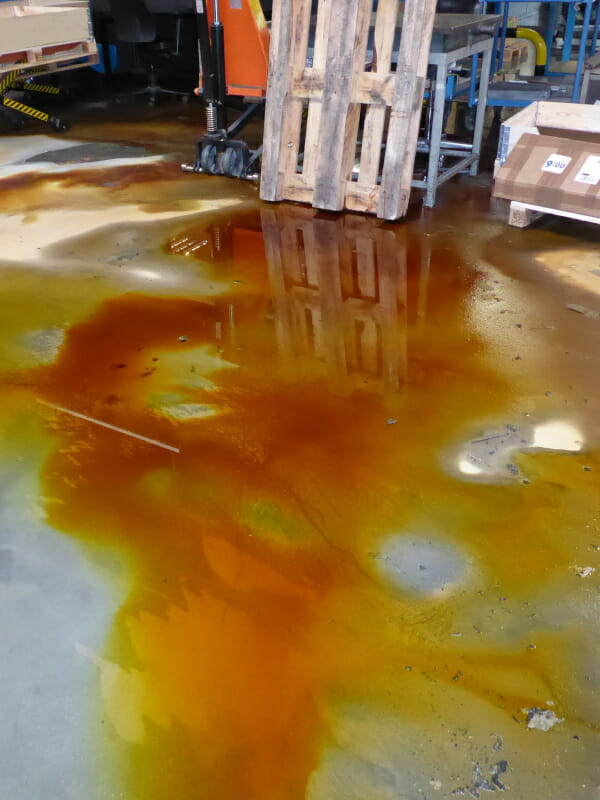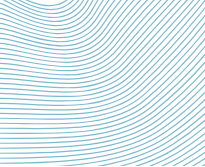 Examples of Typical cases
If you would like to know how we can help, please get in touch for an initial conversation.  The list below provides a few examples of cases which we investigate regularly or have investigated in the past.
HOW DOES HAWKINS INVESTIGATE CONTAMINATION CLAIMS?
We can mobilise to attend sites all around the world quickly, often arriving before flood water has receded or not long after a fire had been extinguished.  We will assess the extent of affected areas, by carrying out detailed visual assessments and taking appropriate samples.  In the event of fires, we are able to complete our analysis of soot deposits whilst on site, thus providing immediate results and allowing appropriate decisions to be made with the minimum of delay.  We will also familiarise ourselves with the business requirements, types and usage of affected stock, machinery and other equipment and work alongside all parties to ensure that appropriate and cost-effective remediation work is carried out, whilst minimising business interruption and any disruption to ongoing production.
Where we cannot carry out sample analysis on-site, such as for the analysis of asbestos-containing materials, biological contaminants, chemical deposits, or gas samples, we will ensure that those samples reach and are analysed by specialist laboratories as quickly as possible.  The interpretation of those results by our experienced scientists will allow the type, origin, and extent of the contaminants to be identified and its affects to be evaluated.
Throughout our investigations, we will discuss our findings with you and provide rapid and regular verbal and written updates, as required, to assist with the loss.  We will also prepare reports documenting our findings, the results of analysis and our subsequent recommendations in a clear and concise manner and identify when and what further monitoring, inspections, sampling, or other work might be beneficial.
Hawkins was instructed to assess the extent of soot particle contamination following a fire at a large crisp manufacturing plant in the UK.  
We assessed the contamination present on surfaces of the building structure and production equipment by visual examinations and on-site sampling and analysis of surface deposits for chloride-containing compounds.  Acidic chlorides can be produced during a fire depending on what burns, and their analysis can provide an accurate assessment of the corrosivity of the soot and fire debris contamination. 
Following the assessments, we prepared a scope of work for the remediation, prioritising areas for decontamination and implementing measures to prevent cross-contamination of adjacent and unaffected production lines.  We assisted the manufacturer on directing the initial clean-up to allow production to resume swiftly.  We also worked alongside their Quality Control team to ensure that the remediation met with food quality and hygiene standards throughout.
We carried out regular visits to the facility to monitor the remediation works to ensure they were carried out to a good standard and in a timely manner to minizine business interruption costs.  We also reviewed the remediation company's quotes at each stage to ensure only those works that were necessary were carried out.  In doing so, we reduced the cleaning costs to save £0.3M on a £0.6M clean-up.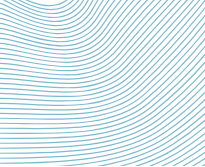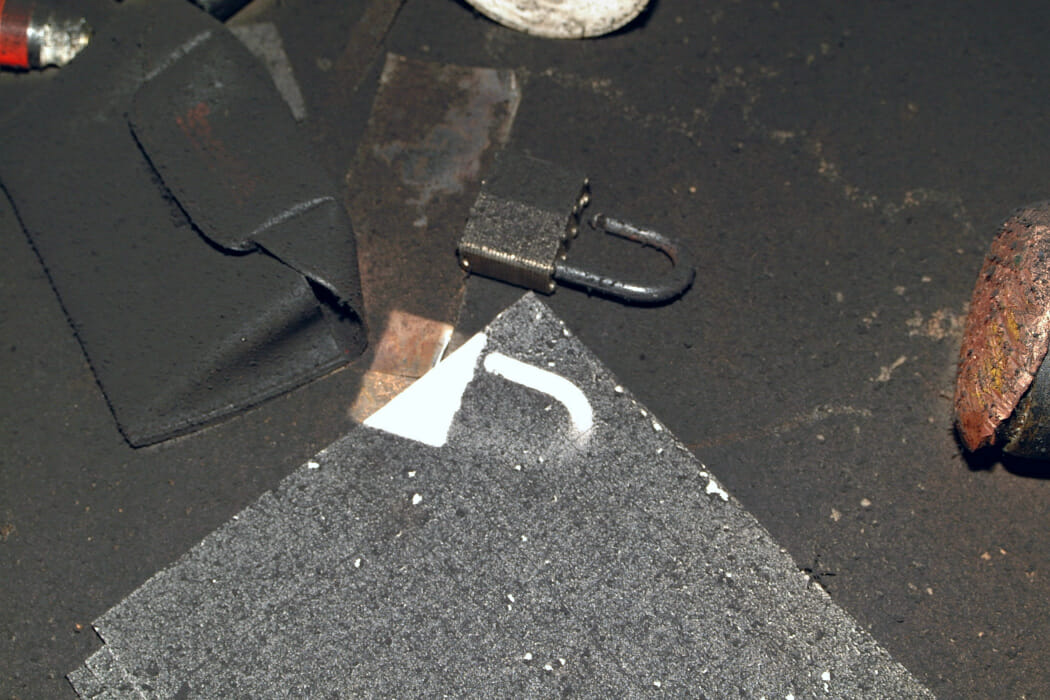 Related areas of expertise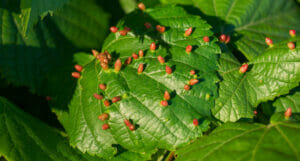 Plant Pathology
Plant pathology is the study of any factors that cause a plant to express symptoms that are abnormal for the plant in the environment in which it is growing. These symptoms could be leaf spots, tissue discolouration, blight, wilting, stunting, dieback, cankers, tumours, abnormal growth, deformed plant parts or combinations of the above.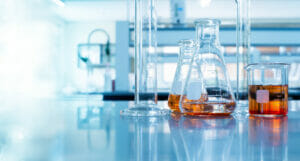 Chemistry
Chemistry is an integral part of modern life, both in the commercial and domestic world.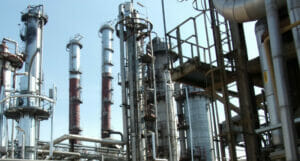 Chemical & Process Engineering
Chemical Engineering and Process Engineering are essentially interchangeable terms, whether it is engineering chemistry to make a desired product on the industrial scale for example a pharmaceutical drug or a beer or simply process materials for some beneficial purpose for example in water treatment or renewable power generation.